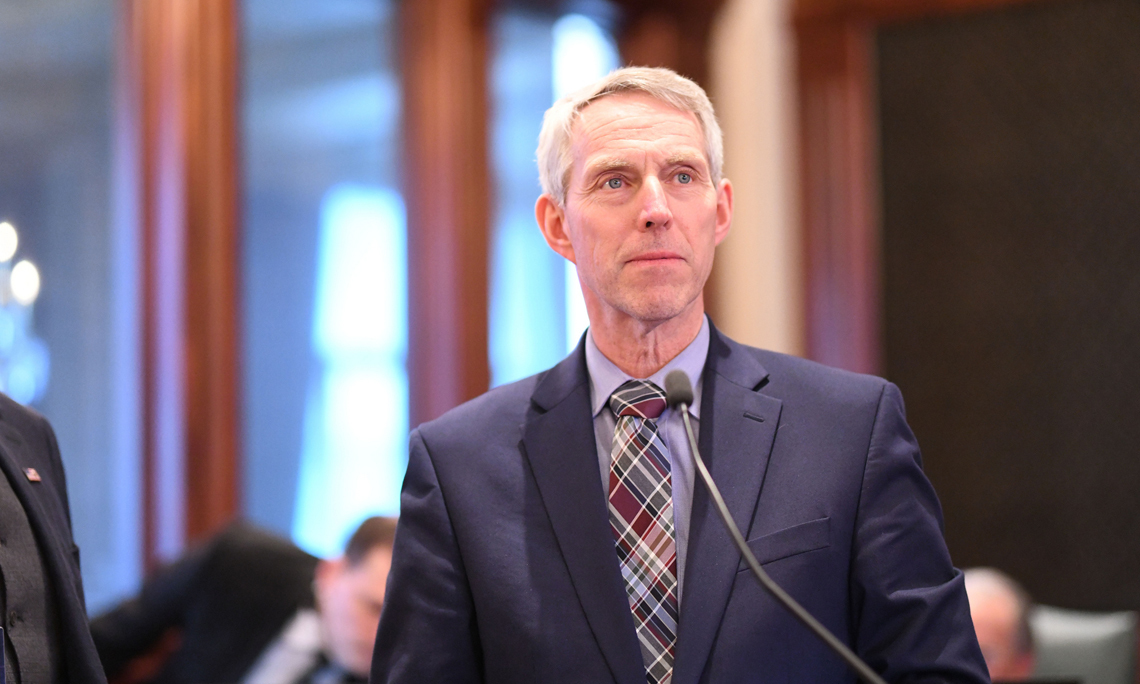 State Rep. Brad Halbrook | Rep Halbrook website
Illinois state Rep. Brad Halbrook (R-Shelbyville) wonders how much longer the state can last without a complete overhaul of Springfield.
"Democrats seem to have an insatiable attitude for spending money with no controls," Halbrook told the Chambana Sun in referring to the progressive tax proposal Gov. J.B. Pritzker is now proposing. "The only way they're able to feed that appetite is to go after more of the income of hardworking Illinoisans. We need legislation that keeps people here, not drives more of them out of the state."
Illinois Policy Institute (IPI) reports that the state would quickly lose the equivalent of all the 45,000 jobs it gained in 2019 if Pritzker's progressive tax were to become state law. In all, IPI forecasts that some 56,399 jobs would be lost.
"It all adds up to just more of the same and it's just getting worse," Halbrook added. "We've got to institute policies to change the direction of this and we've got to do it now."
When it comes to the progressive tax, voters will have their say in early November when they go to the polls to vote on the question of if the state constitution should be amended to allow lawmakers the power to enact a progressive tax system as a replacement to the current flat tax.
Halbrook plans to make sure everyone he has the chance to interact with between now and then know everything about what's at stake as he thinks they need to.
"They need to know that these added taxes won't do anything to improve the state's overall condition," he said. "All they'll do is drive more people out of the state and more businesses not to do any new hiring."