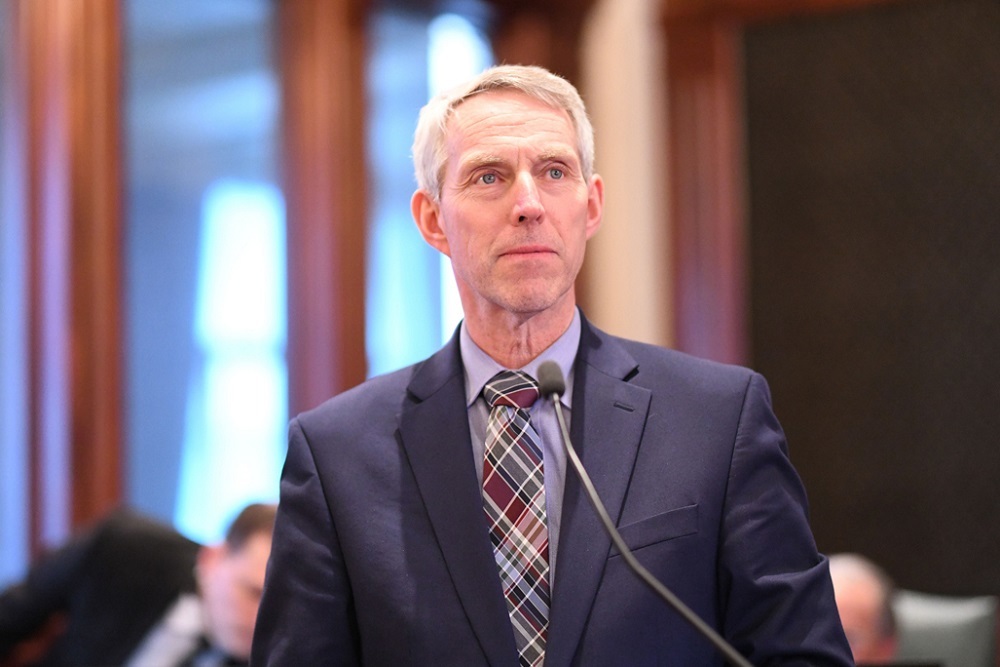 Illinois State Rep. Brad Halbrook (R-Shelbyville) | rephalbrook.com
Illinois state Rep. Brad Halbrook (R-Shelbyville) believes the rising number of Illinois residents now receiving Supplemental Nutritional Assistance Program (SNAP) benefits is emblematic of a far deeper problem long crippling the state.
"The high tax and high regulatory environment in Illinois is an issue," Habrook told the Chambana Sun. "The SNAP enrollment numbers are a symptom of the poor Illinois business climate."
Illinois Policy Institute reports the number of Illinois residents now receiving food stamps has soared by at least 2.3 percent over the last eight years, firmly entrenching the state as home to the highest percentage of SNAP benefit recipients among all states in the region. At 13.63 percent, Illinois trails only Pennsylvania (13.64) by a fraction for highest percentage in the country, with the state's latest surge in recipients coming at a time when neighboring states Michigan, Indiana and Wisconsin have all experienced enrollment decreases in the program.
"The cost of hiring is great, thus forcing employers to hire less," Halbrook said.
Since arriving in Springfield, Halbrook has easily made state spending and fiscal accountability one of his biggest issues. He fought tooth and nail against the recently enacted $40 billion state budget, arguing that it only added to the state's growing deficit without adding any solutions to how to rein expenses.
"The budget the House approved goes beyond even what the Governor proposed and adds $1 billion in spending to his original budget plan," Halbrook said. "If the goal is to spend money and raise taxes, then the Democrat leadership succeeded. But if the goal is to provide Illinois with a fiscally responsible budget and a plan to deal with the pension crisis and the backlog of unpaid bills, then they failed miserably."
Halbrook's 102nd District includes all or portions of Champaign, Douglas, Edgar, Macon, Moultrie, Shelby and Vermillion counties.