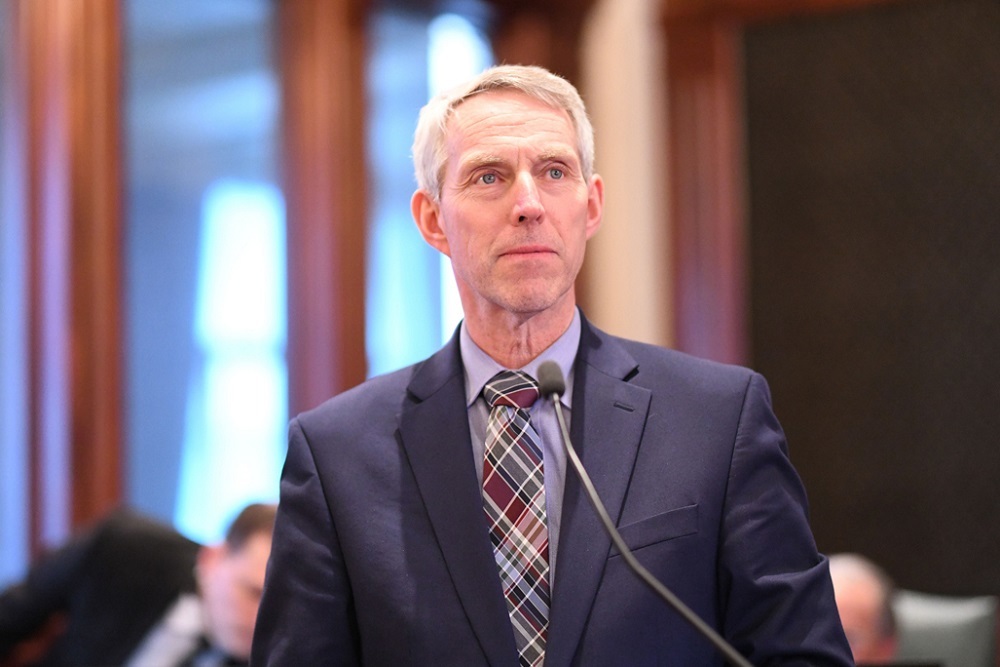 Illinois state Rep. Brad Halbrook (R-Shelbyville) | rephalbrook.com
Illinois state Rep. Brad Halbrook (R-Shelbyville) recently moved to file House Joint Resolution 83, which calls for the immediate removal of state Auditor General Frank Mautino.
The move comes in the wake of an Illinois Appellate Court ruling that Mautino's former campaign committee spent at least $225,000 from the time he was a state legislator for the veteran lawmaker's personal benefit. In addition, the campaign also cashed out nearly $160,000 in checks while keeping little record of the transactions.
"The Auditor General is a critical check on the executive branch of Illinois government," Halbrook said in a press release. "With Illinois' long history of corruption, it's imperative that the person be above reproach and ideally drawn from outside the political process."

Illinois state Auditor General Frank Mautino
The Appellate Court ruling also stipulated that the Illinois State Board would be justified in considering fines beyond the $5,000 the election board slapped on Mautino's now former campaign committee in 2017 for its handling of the situation.
"The court has determined that over a 15-year period, Frank Mautino's campaign committee repeatedly violated state election codes regarding the use of funds in his campaign account," Halbrook said in the release. "He is under investigation by the IRS and now potentially faces fines and other consequences on the state level. Only in Illinois would someone with this record be in charge of the financial oversight of a $40 billion budget."
Halbrook also marveled at the fact that Mautino's apparent discrepancies have generated such little public attention.
"Corruption at the highest levels of Illinois government is so commonplace now that it is barely noticed by the media," Halbrook said in the release. "The second highest court in the state has determined that our Auditor General is in gross violation of campaign finance law and the public isn't even told about it."