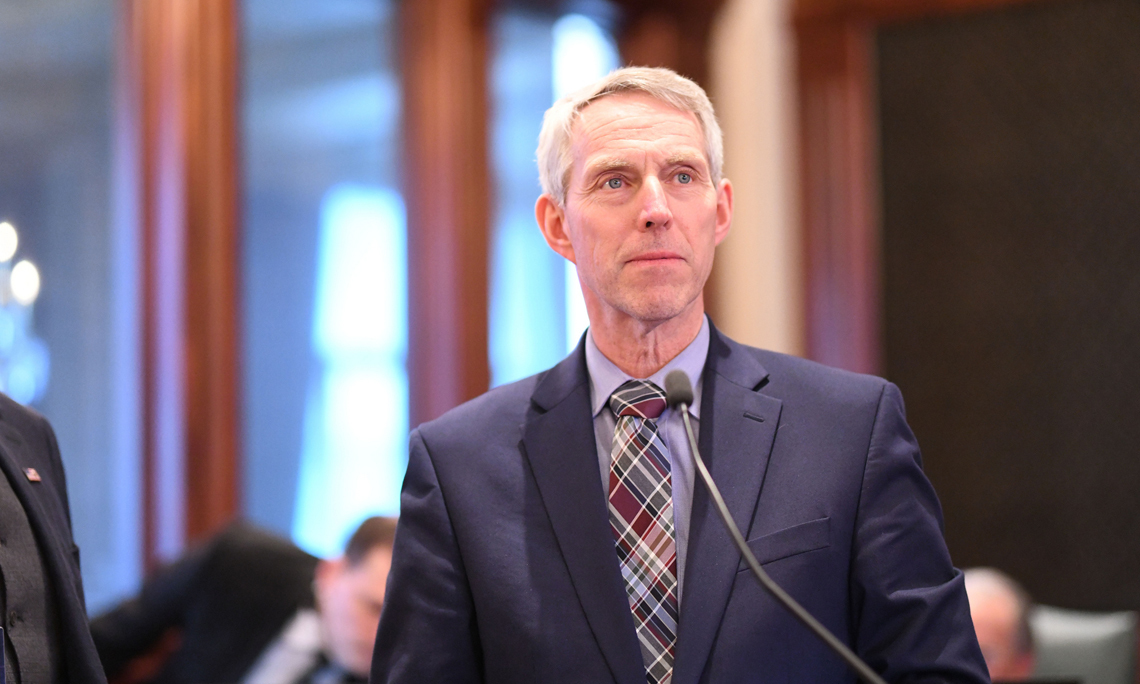 Illinois state Rep. Brad Halbrook (R-Shelbyville) | https://rephalbrook.com/
Illinois state Rep. Brad Halbrook (R-Shelbyville) spends a lot of his time these days imagining a different Illinois.
"Anyone else ready for a new Illinois where Chicago Democrats like [House Speaker Mike] Madigan and [Gov. J.B.] Pritzker don't rule over us?" Halbrook recently posted on Facebook, spurred into action by an ongoing federal corruption probe of which Madigan appears to be at the center.
According to the Chicago Tribune, federal agents were seeking information about the longtime house speaker when they served a search warrant and subpoena on public affairs organization the City Club of Chicago earlier this month. More specifically, investigators are said to have been seeking information related to allegations that ComEd employed all levels of politically connected workers and consultants in positions where they had little or no actual job responsibilities in exchange for favorable government actions, including electricity rate increases.

Illinois House Speaker Mike Madigan (D-Chicago)
"Chicago's corruption has real victims and costs," Halbrook added in a separate post to Facebook. "We pay higher taxes, government services are underfunded and mismanaged, families and businesses leave rather than put up with it."
Halbrook has been one of the leading voices behind the push to divide Illinois into two different states. Earlier this summer, he was one of the organizers for an event in Mt. Vernon advancing that idea.
"I hear it a lot from my constituents, that we need to be separate from Chicago," he told the Tribune. "I thought, 'Yes, this is what we need to do.'"
Halbrook's 102nd District includes all or parts of Champaign, Douglas, Edgar, Macon, Moultrie, Shelby and Vermilion counties