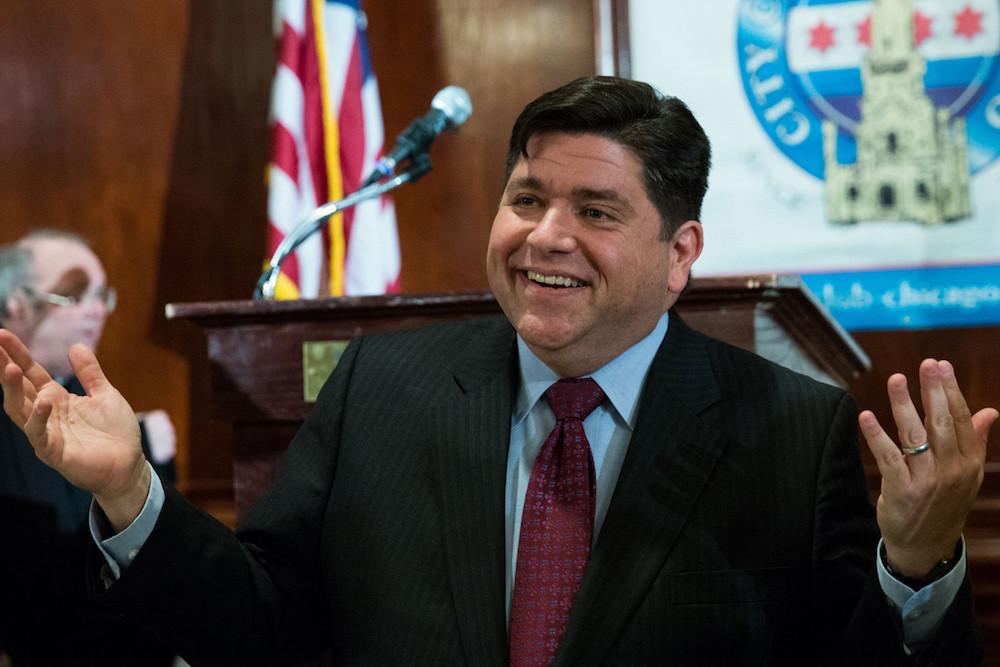 Illinois Gov. J.B. Pritzker
Illinois state Rep. Dan Caulkins (R-Decatur) views Gov. J.B. Pritzker's progressive tax push as more of the same nonsense Springfield has become known for in recent years.
"I think this is just another tax scheme, another attempt by Democrats to take more money out of people's pockets to finance their progressive agenda without any regard for the working people in this state," Caulkins told the Chambana Sun. "There's been no discussion of pension reform or spending reforms, just another attempt to get deeper into the pockets of the taxpayers that just means more hard times for them."
The findings of a new Stanford University study on the impact that a similar progressive tax plan has had in California does little to alleviate Caulkins' concerns. Researchers concluded that the plan led to a "wealth exodus," where roughly 40 percent of California's most affluent residents are now more likely to leave the state as the tax has proved to be a source of far less revenue than what was forecast.

Illinois state Rep. Dan Caulkins (R-Decatur)
"The sales pitch that's being promoted [by Illinois Democrats] is almost comical," Caulkins said. "They talk about only the top few percent being forced to pay more in taxes, but if you look at the tax rate scheme, the middle class gets virtually no tax break and we all know that sooner rather than later the Democrats are going to raise taxes on them because they are unwilling to reform their spending habits or address all the debt."
Caulkins maintains that taxpayers are being sold yet another bill of goods.
"There's no way this tax will fix the problem," he said. "Right now, we're looking at pension plans where, if we pay everything, it would take up about 25 percent of all the income in the state. That's just unsustainable and for Gov. Pritzker and Democrats to be promising that if they get this tax it's going to solve our financial issues is beyond reckless."