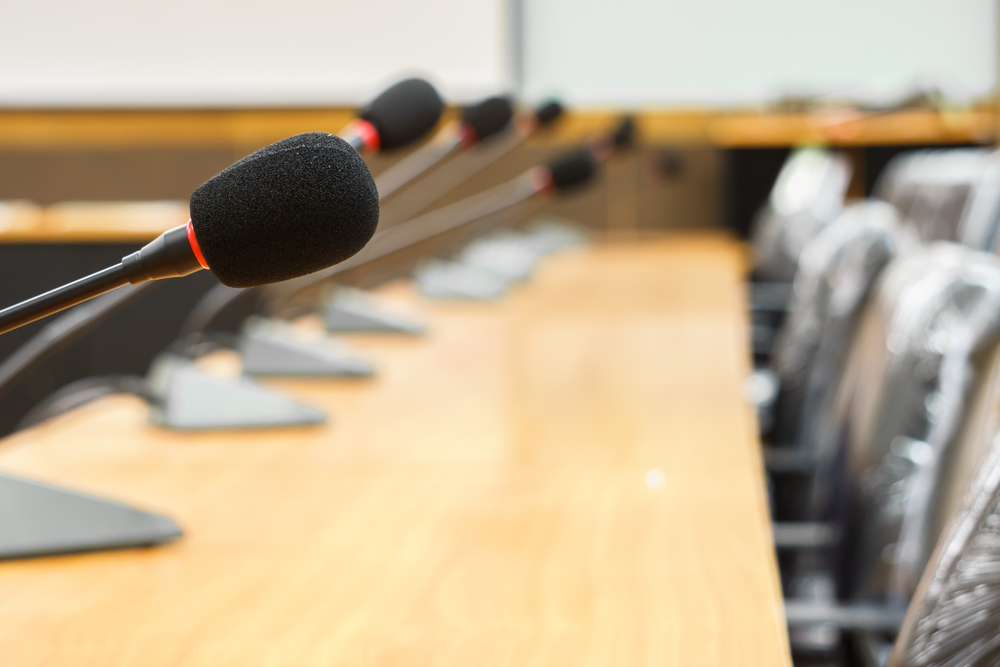 Decatur School District 61 Board met Nov. 5.
Here is the agenda provided by the board:
Strategic Plan Mission:
The mission of Decatur Public Schools, the destination district of our community, is to unlock students' unique and limitless potential to achieve their personal aspirations as fully prepared, contributing citizens in a global society through learning experiences distinguished by:
 commitment to the whole person resulting in student growth and confidence
 relevant, innovative, personalized academic pathways that promote passion and pride
 a learning environment that fosters curiosity and the thirst for achievement and discovery
 a culture of diversity, adaptability, and resilience
 meaningful and lasting relationships
 extraordinary school and community connections
The Board of Education Parameters that Guide Our Work:
 We will make decisions in the best interest of all students.
 We will treat all people with dignity and respect.
 We will seek input and collaboration throughout our diverse community.
 We will practice responsible stewardship of all our resources.
CALL TO ORDER – CALL FOR EXECUTIVE SESSION
The Board of Education will meet in Closed Executive Session to discuss the appointment, employment, compensation, discipline, performance or dismissal of specific employees of the public body, pending and/or imminent litigation and discussion of collective negotiating matters between the Board and representatives of its employees.
Roll Call
PLEDGE OF ALLEGIANCE
APPROVAL OF AGENDA, NOVEMBER 05, 2019
STUDENT/EMPLOYEE/COMMUNITY RECOGNITION
PUBLIC PARTICIPATION
 Identify oneself and be brief.
 Comments should be limited to 3 minutes.
ROLL CALL ACTION ITEMS
A. Personnel Action Items
B. Decatur Public School District 61 FY19 Annual Audit
C. Macon-Piatt Special Education District FY19 Annual Audit
D. Estimated Tax Levy 2019, Paid in 2020
E. Resolution providing for the issue of approximately $9,605,000 General Obligation School Bonds, Series 2019, for the purpose of increasing the Working Cash Fund of the District, providing for the levy of a direct annual tax sufficient to pay the principal and interest on said bonds, and authorizing the sale of said bonds to Stifel, Nicolaus & Company, Incorporated.
F. Accepting the Guaranteed Maximum Price Amendment (Exhibit A) for the Thomas Jefferson Middle School/Montessori Renovations
CONSENT ITEMS
A. Minutes: Open/Closed Meetings October 22, 2019
B. Freedom of Information Report
C. Lease Agreement between the Decatur Public School District 61 and the Regional Office of Education
ANNOUNCEMENTS
The Board of Education sends condolences to the families of:
Michael Stark, who passed away Wednesday, October 23, 2019. Mr. Stark was the father of Andrea Barry, Secretary to the Director of Curriculum and Instruction – Elementary.
Vicki Sprague, who passed away Thursday, October 24, 2019. Mrs. Sprague was a former Secretary in the Records Department for Macon-Piatt Special Education District and the sister of Robin Miller, Secretary to the Director of Student Services.
IMPORTANT DATES
November 06 Half Day of School
09 Legacy of Learning Alumni Award Banquet at the Millikin University
– For more information, please contact Zach Shields, Executive Director of Decatur Public Schools Foundation, at 217 362-3042 and/or at zshields@dps61.org
11 Veteran's Day Holiday
– Full Day of School for ALL Students
25-26 and 29-30 Annual Turkey Tournament at Stephen Decatur Middle School
27 Veteran's Day Holiday Observed in DPS 61
– No School and District Offices are Closed
28 – 29 Thanksgiving Holidays
– No School and District Offices are Closed
NEXT MEETING
The public portion of the next regular meeting of the Board of Education will be at 6:30 PM,
Tuesday, November 19, 2019 in the 1st Floor Board Room at the Keil Administration Building.
RETURN TO CLOSED EXECUTIVE SESSION
https://www.dps61.org/site/handlers/filedownload.ashx?moduleinstanceid=20295&dataid=22600&FileName=November%2005%202019%20Open%20Session%20Packet3%20-%20Web%20-%20Copy.pdf