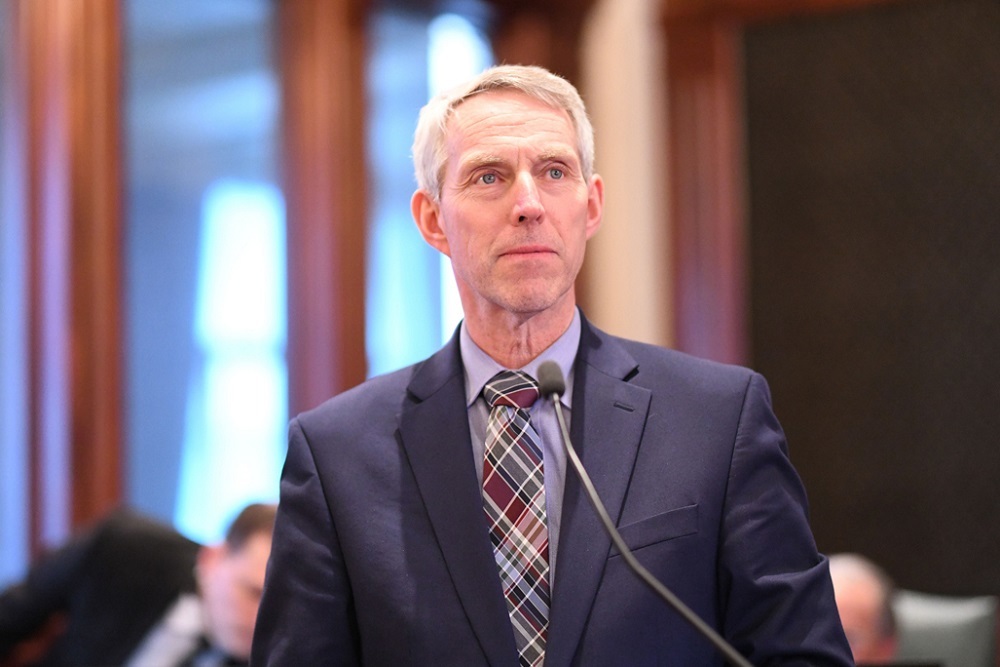 Illinois state Rep. Brad Halbrook (R-Shelbyville) | rephalbrook.com
Illinois state Rep. Brad Halbrook (R-Shelbyville) complains that not a single one of the 250-plus new laws that went into effect on Jan. 1 will help the state correct any of its most troubling issues.
"Surprise, surprise, with 250 new laws going into effect, there are no structural reforms to Illinois' fiscal crisis," Halbrook recently posted on Facebook. "The General Assembly has been busy – busy raising your taxes, adding regulations and paying off the politically connected."
According an article by Wirepoints, the word "pensions" is mentioned just six times in an ABC-7 summary of all the new measures. The government watchdog website reluctantly points out that that was more attention than was given to issues such as property tax relief and tax relief in general.
"For sure, a few laws are easy to support, like the doubling of burial benefits for first responders killed in the line of duty, but the majority just take care of special-interest groups or add mandates to Illinois' already inefficient governments," the Wirepoints article stated. "And the stuff that affects everyone – from property tax relief to pension reform to local government consolidation – is nowhere to be seen."
Halbrook has long made the issues of pension reform and property tax relief signature causes of his. Back in November, he told the Chambana Sun that the state was in desperate need of pension reform, arguing that "reform is the only way to lower taxes and ensure that core government services are funded."
Supporting Halbrook's claim was the fact that the Illinois Policy Institute recently reported that pensions for state government workers are up by more than 500 percent since the turn of the millennium.