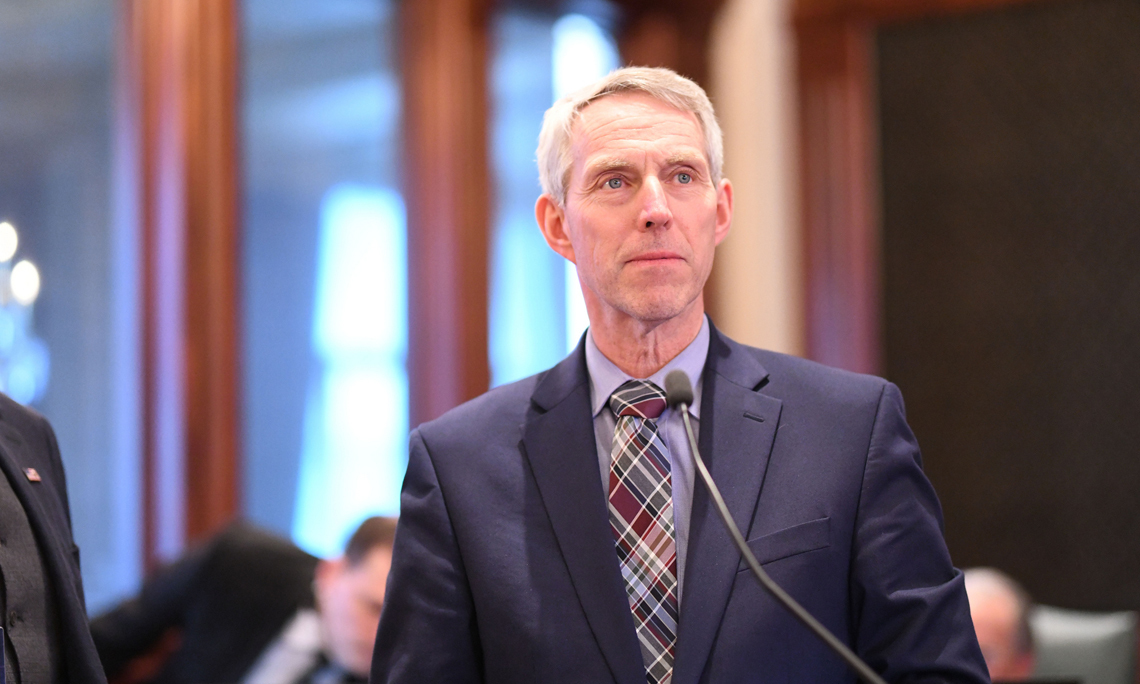 Illinois state Rep. Brad Halbrook (R-Shelbyville) | Rep Halbrook website
A year after formally refiling legislation aimed at convincing Congress to declare Chicago a separate state, Illinois state Rep. Brad Halbrook (R-Shelbyville) continues his work to put more distance between the city and his Downstate home.
"My thoughts are, marking the one-year anniversary, this movement continues to gain momentum and nationwide attention," Halbrook told the Macon Reporter. "It's a movement that's still very much alive and people are still really engaged."
Halbrook argues that nothing has changed about what drives his motivation, namely a lack of representation he and other Downstate residents face in the shadow cast by significant political, economic and cultural differences between Cook County and Southern Illinois. With Chicago being the third most populated city in the U.S., The Pantagraph reports that five of the six executive state offices are now occupied by city residents, including House Speaker Mike Madigan (D-Chicago), the state's longest-serving and arguably most powerful lawmaker.

Illinois state Rep. Blaine Wilhour (R-Beecher City)
"We're a constitutional republic that's been forced into a democracy that's concentrated power into a small geographical area and that's given us all this bad policy and financial situation that's driving us in the abyss," Halbrook said. "In the end, Chicago lawmakers approve bills that Downstate residents don't resonate with."
Halbrook says that he and supporters of the separation movement are committed to bringing about change and plan to continue to make sure their voices are heard on the issue.
"There are a lot of rallies and informational meetings happening now, and even more are being scheduled every day," he said. "My desire and effort will continue to be about talking to groups of people and getting more of them involved at all levels."
In the coming days, Halbrook says that he and GOP colleague, Rep. Blaine Wilhour (R-Beecher City), are scheduled to host a meeting on the subject in Greenville.