Decatur Park District Board met November 21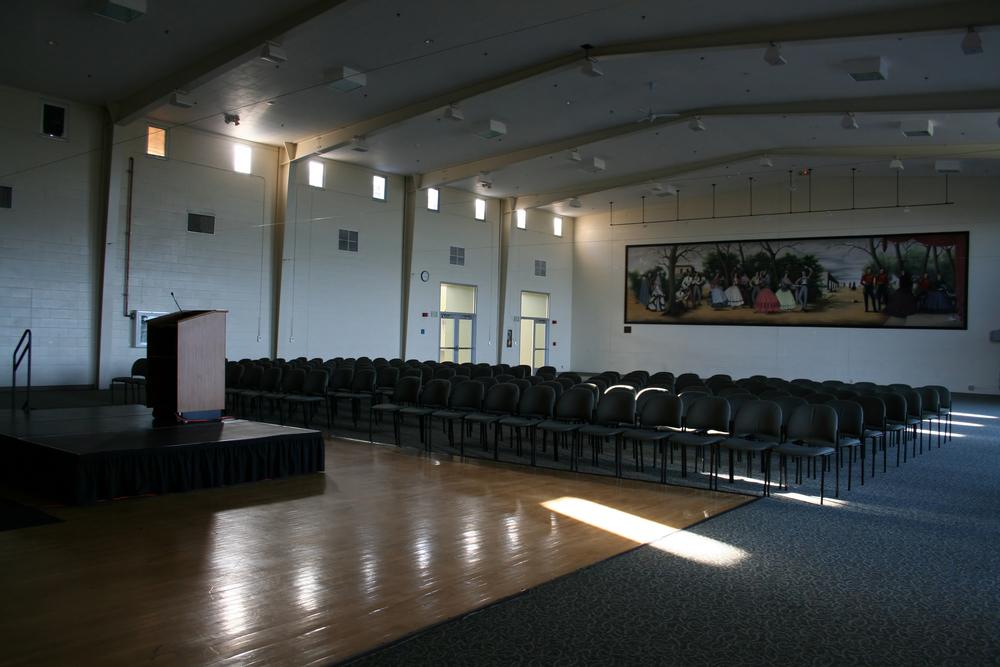 Decatur Park District Board met Nov. 21.
Here is the minutes provided by the board:
The Board of Park Commissioners of Decatur Park District, Macon County, Illinois, met in a regular session on Wednesday, the 21st day of November, 2018 at the hour of 12:00 Noon at the Decatur Park District Administration Office, 620 E. Riverside Avenue, Decatur, Illinois at which time and place there were present the following officers and members of said Board:
Chris Harrison, President
Chris Riley, Vice-President
Stacey Young, Commissioner
Jack Kenny, Commissioner
Bob Brilley, II, Commissioner
A quorum of the members of the Board of Park Commissioners being present, President Harrison called the meeting to order and declared the Board to be in session for the transaction of business.
The Pledge of Allegiance to the Flag of the United States was recited.
NO. 15881 A motion to approve items 1 – 2 on the Consent Agenda was made by Commissioner Riley and seconded by Commissioner Brilley. All voted aye.
1.Minutes of the Previous and Closed Session Minutes of the Previous Meeting
2.Bills for Approval
RECOGNITION Executive Director Clevenger introduced Peter Murphy, IAPD President and CEO. Peter recognized commissioners and staff for achieving Distinguished Accredited Agency status. Only 50 other districts have earned this designation.
Peter also congratulated the Decatur Park District's longest-serving board member, Jack Kenny, who has been a commissioner for 25 years. Of all of the park commissioners in the State of Illinois, less than 7% have served this many years.
Commissioner Harrison highlighted Park District accomplishments and milestones since Commissioner Kenny's first year in 1993. We appreciate his leadership through the years.
NO. 15882 Decatur Archery Club Inc. finished a 5-year land lease, and staff recommended approval of another 5-year lease, with a 2% increase per year beginning in 2019. Joe Bajjalieh provided a club update. Commissioner Young made a motion, seconded by Commissioner Kenny, to approve the lease agreement as stated. All voted aye upon call of the roll.
NO. 15883 No changes were made to the previously presented FY2019-20 capital plan. An addition for future consideration to airport capitals is electric vehicle charging stations. Commissioner Brilley asked about the possibility of installing speed bumps adjacent to the Decatur Soccer Complex. Staff is researching this, as the roadway belongs to District #61 and is not a city street. A motion was made by Commissioner Riley and seconded by Commissioner Young to approve the 10-Year Capital Plan as presented. Upon call of the roll, all voted aye.
PRESENTATION & DISCUSSION CFO Buhr presented a spreadsheet of the 10-year tax levy projections, with the focus on the 2018 tax year. With preliminary figures indicating that the EAV will remain flat, staff recommends a flat tax rate of $1.15046, which would equate to just over $9 million in revenue. Upon tentative approval, staff will prepare the 2018 tax levy ordinance and the ordinance authorizing the filing of the 2018 tax abatement for approval at the December 5 meeting.
AIRPORT Staff participated in snow removal last week.
Scareport raised $1,585.61, which will help fund outreach programs and field trips.
There are two cracked panels in the Hangar Row G project, which must be replaced before final close out is issued by the State.
Hanson Engineering reported that, since 2010, Decatur Airport has received $13,795,765 in FAA grants for airport improvements.
RECREATION The DISC will host School's Out Day Camp today and Friday.
There will be open Pickleball on Friday at the DISC.
On the first Saturday of the month, Scovill Zoo staff hosts the Saturday Zoo Buzz with a different topic each month for adults. This outreach program is designed to generate interest in the zoo.
The first Winter Warrior Track Series in conjunction with Fleet Feet brought sixty people to the DISC on November 19. Two new memberships were gained from this event.
PJ Party with Santa at Scovill Zoo will be Saturday, December 8 at 1:00 and 5:00.
Santa Shuffle at the DISC will be held on Sunday, December 9 from 3:30 – 5:30.
Thank you Commissioner Kenny and the Golden K for their contribution to the 6th grade basketball program at the DISC.
CFO BUHR Several staff attended the Risk Management Institute last week.
The Park District received a $5,600 Ameren Energy Efficiency Program grant for upgraded lighting in Faries Park. The upgrade will include 20 streetlights and fixtures.
EXECTIVE DIRECTOR Thank you to Commissioner Young for informing staff about a conference in Springfield at which Roger Chaney and Tim Wright learned about the Ameren grant.
With the cold temperatures and snow, staff recommended closing Hickory Point one week early and moving all golf to Red Tail Run.
All merchandise will be moved to Red Tail Run for the annual Christmas sale.
There is a need for an executive session to discuss the sale or lease of real estate.
PROJECT MANAGER The weather continues to be an issue. As soon as possible, contractors will pour over 450 yards of concrete for the leisure pool. They have the walls up for the mechanical building.
The soccer pavilion masonry walls are being finished up, and the steel has been set. The roof trusses will be ready to go up next week.
EXECUTIVE DIRECTOR Chief Hubbard and staff continue to work on the Lions Park neighborhood issues and are considering ways to increase lighting and improve security in the park.
COMMISSIONER COMMENTS
Commissioner Brilley Happy Thanksgiving and thank you to staff.
Commissioner Kenny was pleased to be recognized on his 25th anniversary.
Commissioner Riley has served with Commissioner Kenny for 18 of his 25 years on the board, and there is not a person more proud or who wants more for this community than Jack Kenny. He has been a great role model who had a great career in education and on the Park Board.
Commissioner Young congratulated Commissioner Kenny, who was a mentor to her when she first came on the board.
Commissioner Riley made and Commissioner Kenny seconded a motion that the meeting move into executive session to discuss the sale or lease of real estate. All voted aye and the meeting moved into closed session at approximately 12:40 p.m.
A motion to adjourn the closed session and return to open session was made by Commissioner Brilley and seconded by Commissioner Riley and unanimously approved.
A motion to approve a real estate sale contract with Ken Burns to sell 1345 Country Club was made by Commissioner Riley and seconded by Commissioner Young and unanimously approved.
A motion to adjourn the open session was made by Commissioner Brilley and seconded by Commissioner Riley and unanimously approved.
https://www.decatur-parks.org/events/category/board-meetings/list/?tribe_event_display=past
Want to get notified whenever we write about
Decatur Park District Board
?
Next time we write about Decatur Park District Board, we'll email you a link to the story. You may edit your settings or unsubscribe at any time.
Sign-up for Alerts
Organizations in this Story
More News