Village of Warrensburg Village Board met April 15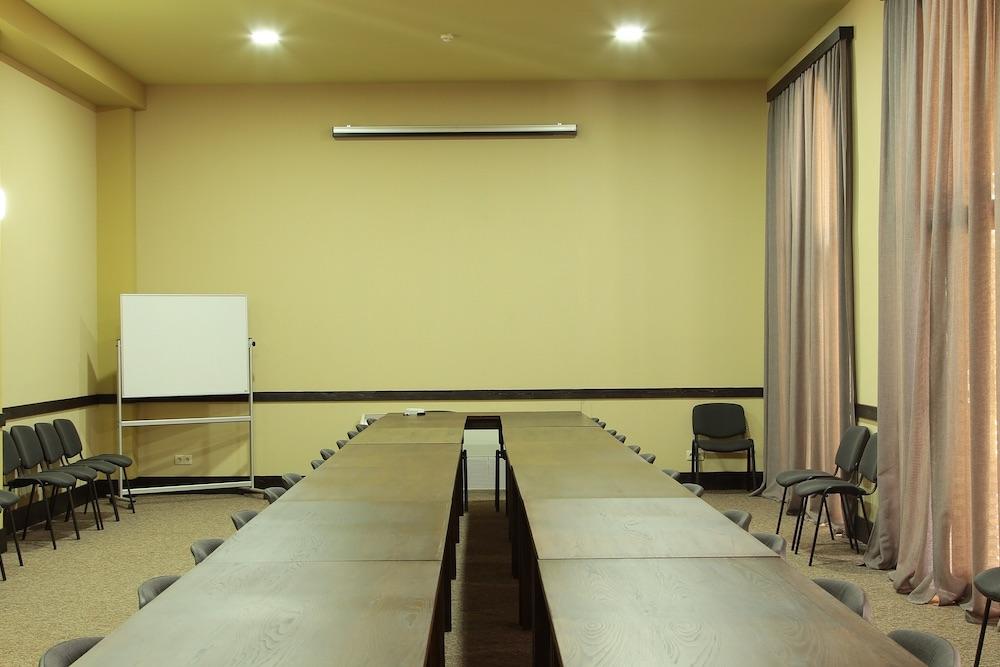 Village of Warrensburg Village Board met April 15.
Here is the minutes provided by the board:
CALL TO ORDER: Mayor Maloney opened the meeting at the Warrensburg Village Hall on Monday, April 15, 2019 at 6:00 p.m. reminding those in attendance that the meeting was being recorded.
THE PLEDGE OF ALLEGIANCE was recited.
ROLL CALL: Present: Mayor Maloney, Trustee Fisher, Trustee Ewing, and Trustee Oakley. Also present were Attorney J. Jankowicz, VAC Hundley, DPW Hadley and Chief G. Wheeler. Absent was Trustee Hackl.
MAYOR'S COMMENTS: Since Karen Musick was on the ballot for the last election, she presented her resignation again for her seat on the Village Board. A deadline had been put for letters of intent to serve on the Village Board. Letters had been received from Ed Lock, Jack Pugh and an email had been received from Kerry Hood, which Mayor Maloney read and will attempt to get copies of all 3 letters to the board members for consideration. The appointments for the 2 vacant seats will be made at the May 6 board meeting. Trustees Oakley and Hackl were elected on April 2 and will also be officially sworn in on May 6 for their next terms.
Mayor Maloney had reached out to Mr. Baker in regards to 224 W Main St and they'd missed each other but will continue to attempt to contact him.
Mayor Maloney had been in discussion with Atty Jankowicz in regards to moving some of the closed session minutes to open. Atty Jankowicz will present a sheet at a future meeting with recommendations for minutes which can be moved to open.
PUBLIC COMMENTS: Tim Hoffman from the CornFest was present to update the board on the plans for the 2019 CornFest. Everything is going well and the goal for sponsorships is close to being met. Trustee Oakley had attended the March meeting to suggest some guidelines for the budget, working with the Village and setting aside some funds in case of inclement weather or other factors. Tim recommended there be a little more structure in the committee such as how the chairman is selected. He would like this festival to continue and mentioned a class reunion will be held during the festival and that could become a tradition as well. He discussed setting up a PayPal account which could be linked on the festival's website and used for many things such as the bike race or other online registrations.
AT&T FirstNet representatives were here to present an offer for cell phone service. This is a network service available only for First Responders. An explanation of how the network is set up and utilized was presented with key talking points. Several questions were asked of the representatives, such as tower coverage, who is eligible, length of contracts, cancellation of service, etc. Some questions were also asked about our current contract with Verizon. A representative from Verizon had also been in touch with Chief Wheeler.
Harold Hawkins asked about how the board positions would be filled. Mayor Maloney stated he would recommend to the board who should be appointed and with their advice and consent, the appointments would be made.
Ed Lock asked again about the difference in water pumped vs water billed. Trustee Fisher commented & DPW Hadley agreed there is some loss due to back washing. He said sometimes bill adjustments are made due to a service line leak or pool fills. Mayor Maloney also stated the fire department sometimes flushes hydrants or fills the trucks.
NEW BUSINESS: Nothing.
REVIEW/APPROVAL OF MINUTES: Minutes of the regular session meeting of April 1, 2019 were presented for review. A motion was made by Trustee Fisher, seconded by Trustee Ewing to approve the minutes of the April 1, 2019 regular session. Motion carried.
VILLAGE ADMINISTRATIVE CLERK: Village Administrative Clerk C. Hundley presented the bills, balance & transfers sheet for April 15, 2019, along with the budget to actual reports to the board for review. Since funds will be posted on Tuesday into our IL Funds account, it was shown on the balance sheet as a Transfer In. Mayor Maloney asked whether a policy could be set that purchases under a certain amount be paid with petty cash. A motion was made by Trustee Ewing, seconded by Trustee Oakley to accept the balance sheet, pay the bills as presented and make the appropriate transfers. Roll call vote: Yes – Trustees Ewing, Fisher & Oakley. Motion carried.
ENGINEER: DPW Hadley had talked with the engineer today and discussed the SRTS project and the County might want to move our water main at the bridge on County 20. The County engineer will be contacting DPW Hadley. The striping of East Main had also been discussed.
WATER: Nothing.
BUILDING: Nothing.
FINANCE: Trustee Oakley presented a letter drafted by RCAP and tweaked by Trustee Oakley explaining to the residents why the necessity for sewer rate increases. Our letterhead will be added to their letter and sent with the next utility billing. Trustee Fisher questioned why the rates weren't implemented to match ordinance #687 which was adopted in 2014. Trustee Oakley affirmed what the sewer rates would be as approved by the Village Board at the April 1, 2019 meeting and a new ordinance was being prepared. Trustee Fisher also brought up the amount adjusted for the Fire Department to where they are billed only $25.00 per month. It was the feeling of the board they should be billed per usage and no longer discounted.
Trustee Oakley presented information regarding a sewer rate ordinance which was adopted in 2004 regarding the School District. According to the ordinance, the School District was to have been charged $660.00 for the first 200,000 gallons and $3.35 for each 1000 gallons above that. They have not been charged that. In order to keep up with the CPI as figured for the other rates, Trustee Oakley moved to apply $980.00 rate for the first 200,000 gallons with $3.75 for each 1000 above that. This would be an accumulation of all six School District accounts. Seconded by Trustee Ewing. Roll call vote: Yes – Trustees Ewing, Fisher and Oakley. Motion carried.
Trustee Oakley presented the final 2020 Budget. He asked if anyone had any additional questions. Trustee Oakley moved and Trustee Ewing seconded to adopt the 2020 Budget as presented. Roll Call vote: Yes – Trustees Ewing, Fisher and Oakley. Motion carried and the budget is adopted.
Trustee Oakley asked if we wanted to ask RCAP to perform a review against the water rates similar to what was done for the sewer. It was the feeling of the board that since there is not a fee for them to perform the study and provide the information, they should be asked for future use.
Trustee Oakley asked if the Audit Engagement letter had been responded to. Mayor Maloney will respond to the request and copy the Village Hall along with Trustee Oakley. Mayor Maloney did ask if we wanted to remain with the current audit firm and Trustee Oakley stated that while it might be time to look into other firms, with the accounting change, it might not be wise to switch at this time.
STREETS: The newer street truck had been put in the shop one day last week and they are trying to find which injector is leaking. It is under warranty. The rear window of the other street trucks had to be replaced last week.
POLICE:
Chief Wheeler reported Special Olympics will be held in May. There is usually a Law Enforcement Torch Run at the beginning.
Chief Wheeler announced that Officer Cody Talley will be graduating on May 4.
SEWER: Nothing.
VILLAGE ATTORNEY: Atty Jankowicz reported how professional Officer Tertocha & Officer Talley were after the last board meeting. He had been stopped on his way out of town due to the license plate light on his vehicle being out.
DIRECTOR OF PUBLIC WORKS: Nothing.
OTHER AND/OR OLD BUSINESS: Mayor Maloney plans on attending the next school board meeting regarding the Welcome to the Village of Warrensburg signs and Tim Hoffman from the Corn Festival is also recommending the festival assist with the cost.
Chad Calhoun had informed the Mayor that Maske's Organic Garden Center will be donating the mulch for the Veteran's Memorial.
Mayor Maloney asked Atty Jankowicz if he needed copies of the closed session minutes to go through to decide what needs to be brought forward to open session. Atty Jankowicz said he has copies and will prepare a list from there.
Atty Jankowicz asked as far as the new Ordinance for sewer rates – the board had voted to make the rates effective May 1. However, the next board meeting is May 6. Since the bills would be mailed May 1, the rates would not be official until the ordinance is adopted.
The time of the Village Board meeting was again published in the newspaper was 7:00 p.m.
A motion was made by Trustee Ewing, seconded by Trustee Oakley to adjourn. Motion carried. Meeting adjourned at 7:38 p.m.
http://warrensburgillinois.info/village-board-meeting-minutes-2019.html
Want to get notified whenever we write about
Village of Warrensburg Village Board
?
Next time we write about Village of Warrensburg Village Board, we'll email you a link to the story. You may edit your settings or unsubscribe at any time.
Sign-up for Alerts
Organizations in this Story
Village of Warrensburg Village Board
More News