Halbrook says state's pension system is 'teetering on insolvency'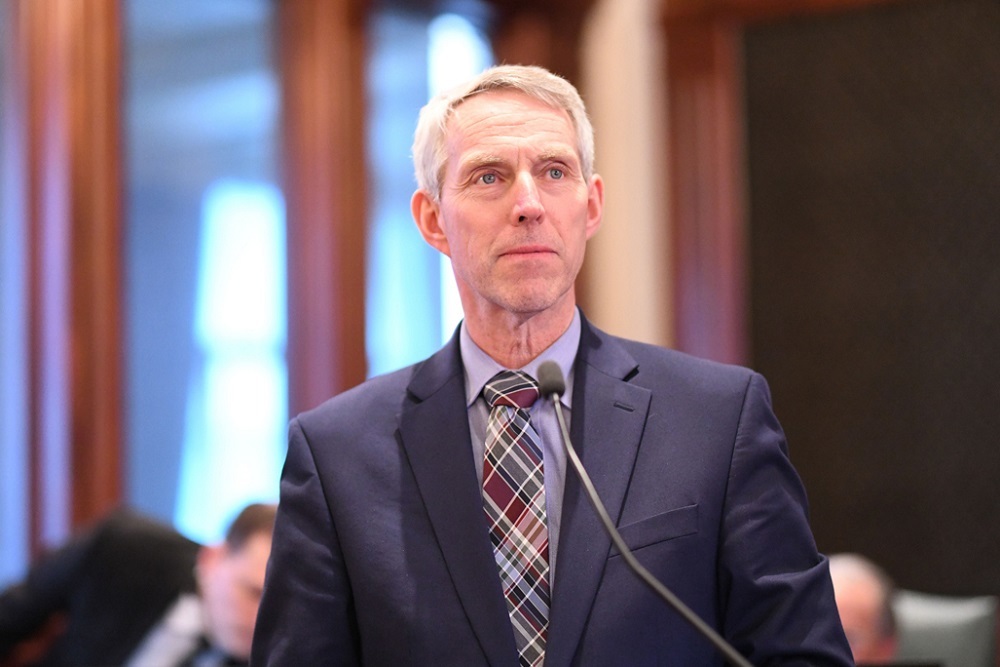 Illinois State Rep. Brad Halbrook (R-Shelbyville) | rephalbrook.com
State Rep. Brad Halbrook (R-Shelbyville) worries how much longer Illinois can stay on its current course given the state's mounting pension liability.
"Failure to address this growing issue of underfunding will cause future pain to beneficiaries and taxpayers alike," Halbrook told the Macon Reporter. "Experts claim the system may start to cannibalize itself unless something isn't done soon."
The findings in a new Illinois Policy Institute (IPI) report bear that out, concluding that pension costs for retired educators now consumes at least 36 percent of all the funding allocated by the state for educational spending.
According to IPI, spending for teacher pensions has increased at nearly 200 percent over the last two decades compared to just 20 percent for classroom spending over that same period. Since 2010, the cost of educators' pensions spending more than doubled to over $5 billion in total, or to 20 percent of the state's total spending budget for education.
All of it particularly spells bad news for younger teachers and parents with children enrolled in public schools whose needs will essentially become second-tier to the obligation of covering rising retirement costs.
"The pension payment is approximately one-fourth of the budget and is vastly underfunded," Halbrook said. "The system is teetering on insolvency."
As it is, local school classrooms are being forced to survive with less with the lingering possibility that hundreds of schools across the state may soon be forced to cut various programs and even lay off teachers as more and more state dollars are diverted to cover rising pension costs.
Halbrook's 102nd District includes all or parts of Champaign, Douglas, Edgar, Macon, Moultrie, Shelby and Vermilion counties.
Want to get notified whenever we write about
Illinois State House District 102
?
Next time we write about Illinois State House District 102, we'll email you a link to the story. You may edit your settings or unsubscribe at any time.
Sign-up for Alerts
Organizations in this Story
Illinois State House District 102
More News