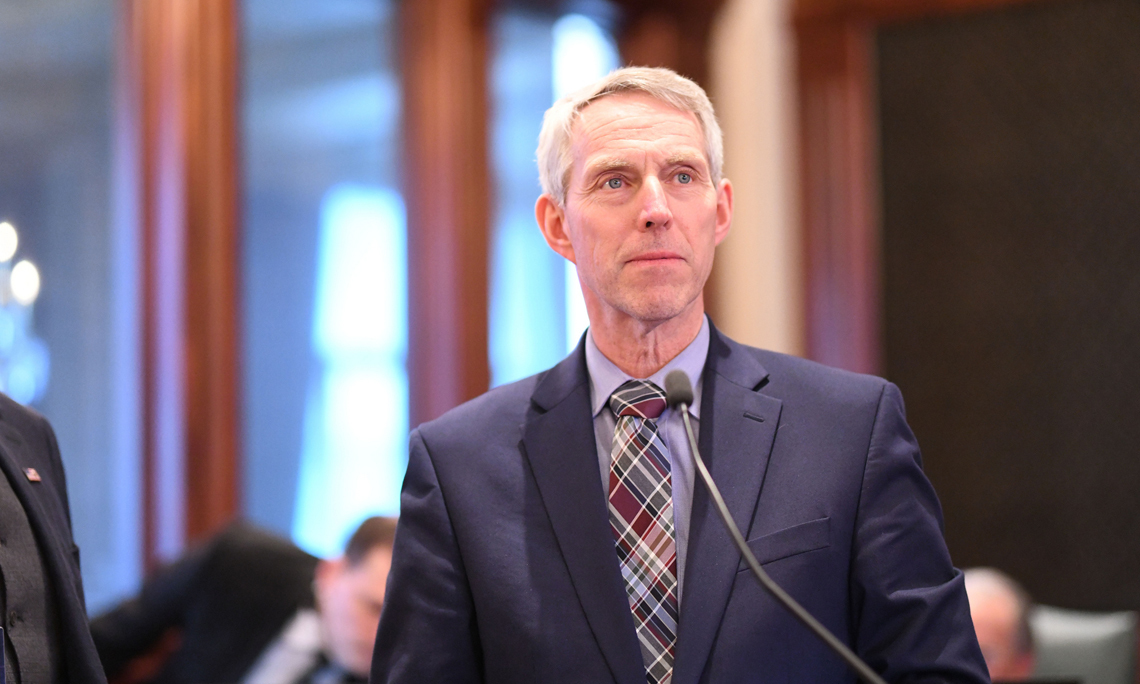 Illinois state Rep. Brad Halbrook (R-Shelbyville) | Rep Halbrook website
Only one word comes to the mind of Illinois state Rep. Brad Halbrook (R-Shelbyville) with regard to the booming business the new "abortion hub of the Midwest" has experienced since radically relaxing its laws earlier this year.
"Horrific," Halbrook said on Facebook in response to one clinic's boast about the huge spike in procedures since Illinois became one of the most abortion-accessible states in the U.S. "It is time for a new Illinois that doesn't allow this barbaric practice."
Halbrook knows that he and his supporters have their work cut out for them as Planned Parenthood now counts at least 17 health centers in Illinois, including the opening of its new mega-clinic in Fairview Heights that ABC News reports has attracted patients from as far away as New York City.

Illinois Gov. J.B. Pritzker
"The state has moved hammer and tongs to allow abortion on demand in Illinois," Springfield Right to Life President Tim Moore told ABC.
It is exactly what Halbrook and other critics feared would happen when it was publicly revealed that Planned Parenthood was building its new facility in secrecy near the Southern Illinois-Missouri border soon after lawmakers in Missouri moved to close the last remaining abortion clinic in the state. Meanwhile, Illinois Gov. J.B. Pritzker signed the Reproductive Health Act that makes abortion a "fundamental right" in the Prairie State.
"Illinois' expansive new abortion law, which allows dismemberment abortion up to the moment up birth, is affecting women and children beyond the boundaries of the state," Thomas More Society General Counsel Andrew Bath said in a press release announcing his organization's had lawsuit against Planed Parenthood. "Planned Parenthood's pattern of operating in secret is a disgrace and an insult to the good people of Illinois. That ghoulish vendor of death hid its true identity and the building's intended purpose to avoid the objections they knew would come from the people of the community they've now infected."
Halbrook, for his part, has called for the repeal of the Reproductive Health Act.
"Infants in the third trimester can feel pain and most can survive if born earlier," he previously told the Prairie State Wire. "What the Democratic majority approved this spring goes beyond even what passed in New York. It is imperative we repeal this horrific legislation."