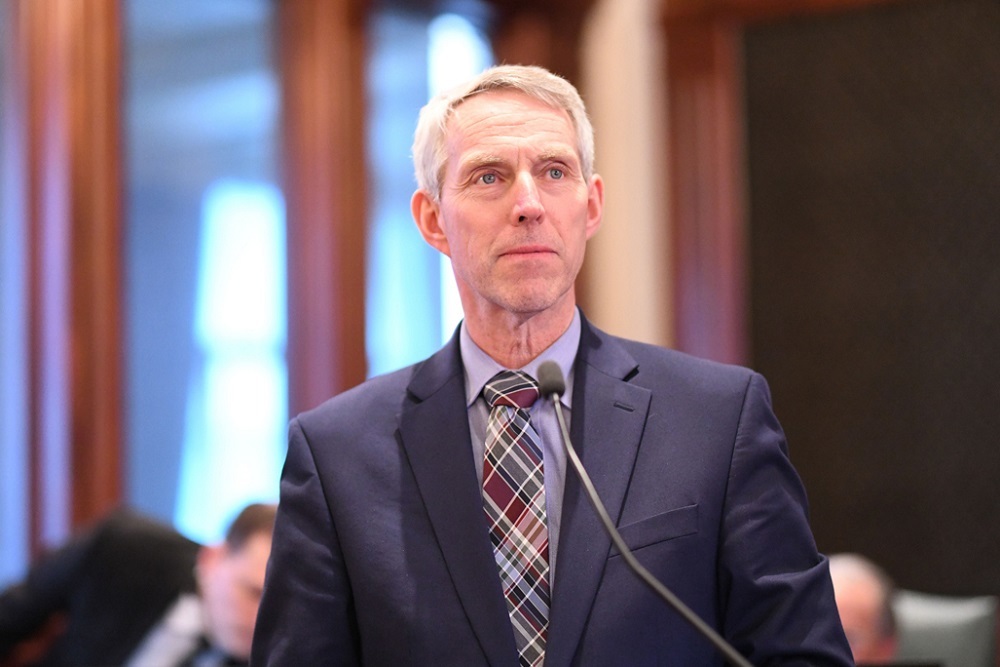 Illinois State Rep. Brad Halbrook (R-Shelbyville) | rephalbrook.com
State Rep. Brad Halbrook (R-Shelbyville) argues the devil was in the details in U.S. District Judge Matthew F. Kennelly's ruling in the "sham" candidate case against longtime House Speaker Mike Madigan.
Even as he dismissed the federal lawsuit against Madigan filed by 2016 Democratic primary challenger Jason Gonzales in District 22, Kennelly wrote in the ruling that it is "undisputed" that some members of Madigan's political organization worked to put at least two candidates with Hispanic-sounding last names on the ballot as a way of confusing voters and splintering their vote.
"Once again this was a display of a two-tier system of justice, one for those politically connected and one for those who are not," Halbrook told the Macon Reporter.
The judge added his ruling was at least partly based on his belief that the public was aware of the alleged scam Madigan, the country's longest-tenured state house speaker, was possibly perpetrated at the time they went to the polls.
In the days leading up to the proceedings, the Chicago Tribune reported that former Madigan lieutenant Kevin Quinn admitted to the court that he once inquired whether Joe Barboza, one of the two candidates with the Hispanic surname, would consider running.
It was also established that workers from Madigan's organization actively collected signatures from workers to get Grasiela Rodriguez, his other challenger, on the ballot. Finally another Madigan lieutenant acknowledged under oath that he drove the nominating paperwork for both Rodriguez and Barboza to the capitol.
"This level of corruption is a driving force of the Illinois citizens' lack of faith in our government," Halbrook added.
Gonzales sought up to $2 million in damages and his attorney has vowed to appeal the verdict.