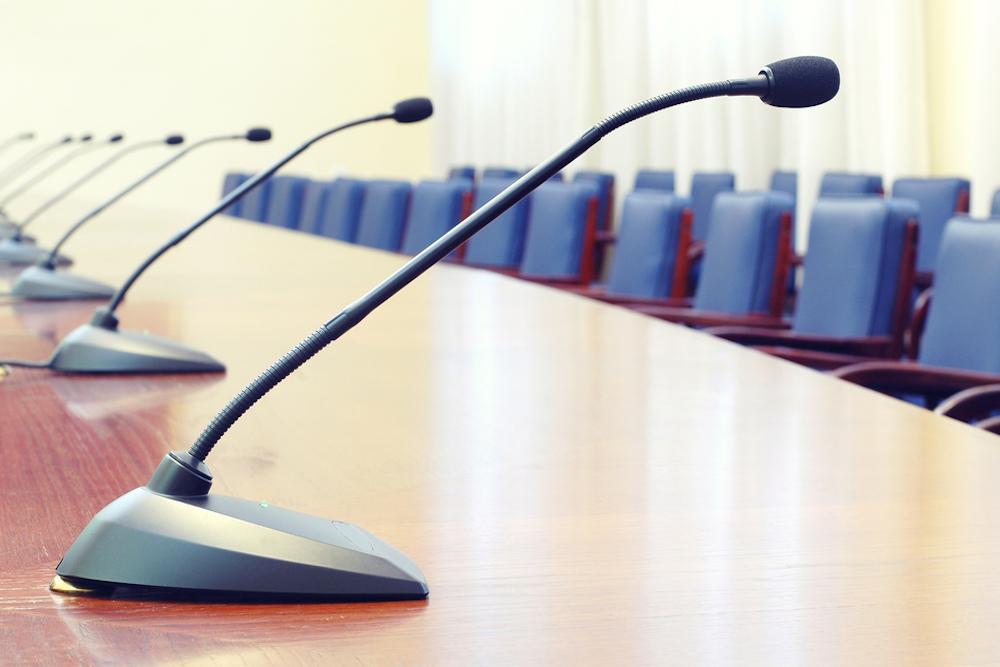 Village of Weldon Board of Trustees met June 3.
Here is the minutes provided by the board:
I. Call to Order – Meeting was called to order at 6:30 PM by Trustee, Dan Brown.
II. Roll Call – Trustees Dan Brown, Jamie Russell, Terry Followell, & Mary Johnston were present.
Trustees Alycia Brockman and Wiley Shott were absent along with president Julie Brock.
Also present was clerk/treasurer Josh Shofner, Water clerk Charity Shofner, and village maintenance Eric Followell.
- A MOTION was made by Terry and seconded by Mary to elect Trustee Dan Brown to serve at Village President until July 2, 2019 with the expected resignation of President Julie Brock. All voted to approve. (Note: This appointment is temporary and Dan Brown retains all rights and privileges of a Trustee. He does not have "veto" power during this period and retains his seat as a trustee).
III. Guests & Visitors
a. Festival Committee – Alycia not present. Dan Brown reported that baseball opening day appeared to go great!
b. Christy Davis – Asked if the village has learned anything about the drainage situation.
Dan commented that there had not been material progress as it related to the yards in the NW corner of town. Was hoping a friends creek drainage committee representative would be here tonight. Resident Dave Leisner said Gale Goble (Friends Creek Drainage Committee member) indicated he waiting on guy from Mt. Zion who has a camera to look down into hole. Some residents are still using porta pottys. Dan suggested some additional follow up with drainage committee.
c. Steve Followell – Steve appreciated the work that Shari Lannon has done and thanked her. Here to find the outcome of Village property sale. Steve did ask if Julie is moving and is concerned about the property on main street that she owns and the collapsed roof.
d. Dave Leisner - Visiting
e. Karrie Cooley – Asked about letter regarding cleanup of building. It is being cut up today or tomorrow. (Note: Kerry received an ordinance violation to cleanup 57 Lynn St.) The village thanked her for getting it cleaned up.
IV. Consent Agenda – A MOTION by Terry and seconded by Mary to approve consent items was made by Terry and seconded by Mary with the addition of an invoice to Menards for $27.62, Frontier for $243.13, and Terry & Rhonda Mank for $150 an corrections to minutes as shown below. Also approve moving paying IMCO expenses (except toilet tank tablets) from Short lived asset reserve to O&M Checking ($2661.19). All voted to approve.
a. Approve Minutes from May 6, 2019 Regular Meeting
i. page 4 under drainage issues – "hoses" should be "houses". Clarify that drainage district did do some work. Take out "they didn't do anything" language.
b. Approve Minutes from May 9, 2019 Drainage Meeting
i. New Business (V) – Recent "swale" at Mary Johnston's property.
c. Approve Minutes from May 25, 2019 Finance Committee Minutes
d. Approve Bills
i. Add Menards – Champaign should be $27.62, not $0.
ii. Add Frontier Bill for $243.13
iii. Add Terry & Rhonda Mank for $150 for electrical usage.
e. Approve Treasurer's Report
f. Approve Intrafund Transfers
g. Approve destroying recordings of closed session over 18 months old
V. Old Business
a. President Appoints committees – Table till July
i. Drainage
ii. Finance
iii. Ordinance iv. Water
v. Streets & Alleys
vi. Economic Development
b. USDA Loan & Grant – Shari Lannon
i. Shari presented updating tracking sheet and asked about status of project.
ii. Seeding is actively being done.
iii. Tar & Chip has been done
iv. Greg indicated Shari could contact him for a punch list. She would like a new one.
v. Greg estimates punch list is 60% done. Project 90%+ done
vi. $138,045.11 is balance due to A&R
vii. Less than $3000 remaining for final inspection for basic engineering. Will not be enough. Greg indicated that the contract ended in December.
viii. Can move remaining legal fees to contingency. There will be a $250 from bond council.
ix. Will be reimbursed for May and November interest payment.
x. Will be approximately $50,000 remaining for equipment.
xi. Terry asked if inspection and cleaning of water tower can come from these funds. Shari thinks we can, but needs to confirm. All said we may need some high service pumps. $4000-$6000 each. Pumps would run $14,000
xii. Shari asked for list with approximate pricing and priority.
xiii. Greg suggested he work with village to update the list and approximate costs.
xiv. Terry & Eric said water tower is priority #1. Costing approx. $10,500.
xv. Dan indicated we want to do some on our own to reduce engineering costs. Greg said if we upsize, we would need a permit. Eric indicated we didn't need to upsize.
xvi. Greg indicated there was no adequacy testing of the current pumps. Greg indicated that it would have to be replaced with same equipment to keep EPA happy.
xvii. If we install variable drive, it would have to be designed/speced. Easier on the pumps, but costs more with engineering.
xviii. Dan indicated we need to finish as much as possible without engineering support.
xix. Greg and Dan are taking the conversation offline.
1) Water towner
2)high service pumps
3)Variable pumps
xx. Dan wants dollars put to these projects in next 1.5 weeks.
xxi. Locis is on us as it was approved by the Village. No recourse through project.
xxii. Water committee will attempt to meet next Monday at 4 PM on June 10th to finalize list to send to Shari of project improvements / amendments. Are there issues that need to brought to Zenner? Have "quotes for equipment" on agenda.
xxiii. Dan asked about how long to get a backup plan in place. Shari indicated we cannot keep dragging this out.
c. Engineering Report
i. Punch List – 60% complete.
ii. Additional Cost items
iii. Greg offered assistance on drainage issues. Dan indicated we are not sure where we are at the drainage district yet.
d. Other Water Project action - None
e. Action on Water Project Invoices
i. Approve Berns Clancy Invoice #60 - None
ii. Approve A&R Pay Request #10 - None
f. Review prior ordinance violations -
g. Drainage Update
i. No material updates. Dan will speak to Amy tomorrow about conversation with Joe Taylor, if it happened. It appears nothing has changed.
ii. Terry indicated "Playing nice" isn't working well.
iii. Amy suggest we initiate 15 year FOIA for conversations / interactions with Weldon and existing maps of their tile work. Also a 24 hour demand notice.
iv. There is enough room to get a swale around Christy Davis's house.
v. Macum's have not given the okay to put the waterway back.
h. Discuss water rates – No objection to any changes. Will automatically go up.
i. Water Operator Options – Nothing new
j. Report on Spring cleanup – 2 dumpster full, 2 dumpsters still on location. Mary wants to have Area to it next time due to poor service from Advanced Disposal. This is second time we had poor service from them.
k. Report on Open House at Water Plant – Delayed to ???
l. USDA Requirements Letter – No update
m. CCR report Completed – Frank Dunmire completed.
n. Update on 428 Maple St. – No action has been taken by owner. Send him a letter requesting building permit documentation by mid month.
o. Request to consider sale of Village property – Not going to pay for appraisal. Cheaper to keep.
VI. New Business
a. Reports
i. Water Superintendent
1. EPA made a mistake on his class. Cannot get in till August.
2. 3 new valves.
3. Transfer IMCO bills from Short lived asset reserve.
4. Jerry Bourn says water won't go under his drive. Wants a new culvert.
Jerry would have to replace asphalt. Village will find a pipe to put over his pipe to see if it will flow through
ii. Water Clerk
1. 2 meters not working.
2. 1 shutoff that is back on.
3. Mamma D's needs to let Eric by next meter reading in two weeks. 18th.
iii. ESDA – Wiley is absent.
iv. Ordinance Committee – Did not meet
v. Finance Committee – See draft budget
vi. Water Committee – Did not meet
vii. Streets & Alleys – Did not meet
viii. Drainage Committee - Discussed
ix. President's Updates
b. New Ordinance violations to approve – Terry, Jamie 4-0
i. 400 North - Mow
ii. 43 Lynn – Grass & pickup with garbage
iii. 610 North - Junk
c. Approve Tentative FY2020 Budget – Terry, Mary 4-0
d. Discuss Digital Meeting Attendance – Put together policy
e. Prevailing Wage Ordinance – No action.
f. Annual Review of Intergovernmental Agreement with DeLand – Done. We should be tracking hours shared.
g. Semi Annual reminder to cleanup Burn pile - Done
VII. Closed Session - 5 ILCS 120/2(c)(1) – The appointment, employment, compensation, discipline, performance, or dismissal of specific employees of the public body or legal counsel for the public body, including hearing testimony on a complaint lodged against an employee of the public body or against legal counsel for the public body to determine its validity. However, a meeting to consider an increase in compensation to a specific employee of a public body that is subject to the Local Government Wage Increase Transparency Act may not be closed and shall be open to the public and posted and held in accordance with this Act.
a. Action from Closed Session
VIII. Adjourn – Mary, Terry at 8:56 PM all good.